Oh no! Halloween is tomorrow and you're still scrambling for ideas? Don't worry, we've got you covered with 10 Easy Last Minute Halloween Party Ideas. Scroll through this list to be inspired, motivated, and spooked!
Halloween Hot Dog Mummies: With all the candy around Halloween, it's nice to have a savory option as well. These Halloween Hot Dog Mummies can be made with gluten free, whole wheat, or vegetable pasta you like, which makes them easy to modify for dietary restrictions or preferences.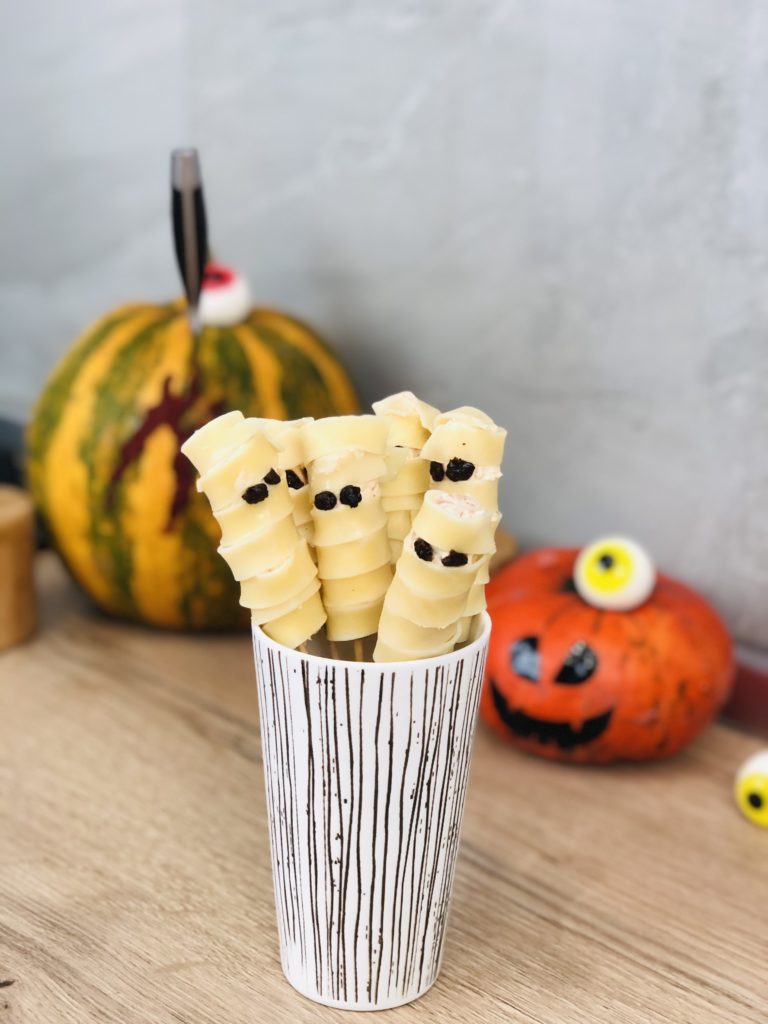 Chocolate Graveyard Pudding Cups: These cups are perfect to send kids to school with for halloween since they can be packed in a little resealable cup and then the grave added afterwards. Switch it up a little and add some gummy worms for an added special touch.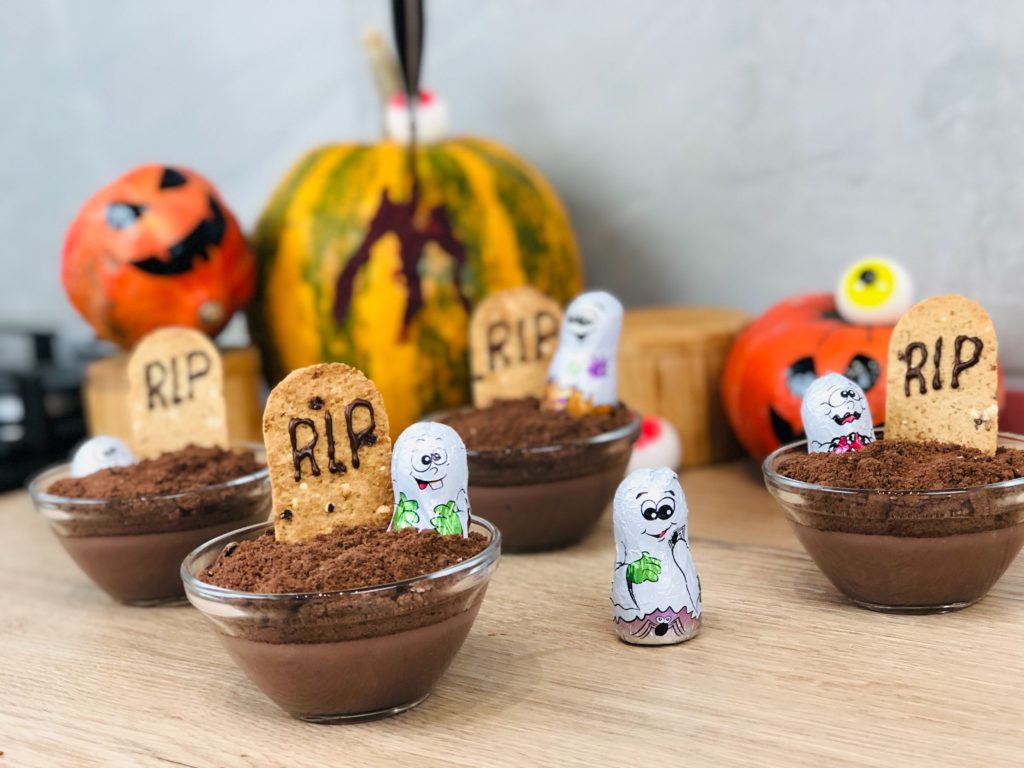 Spooky Pasta Monsters: The best part of this recipe is that you can switch up the sauce to make these Spooky Pasta Monsters fit your party theme. Green Pesto can make them swamp monsters, alfredo can make them mountain yeti's, the possibilities are endless!
Monster Bark: This is a super fast recipe that's also a great way to get rid of excess candy on November 1s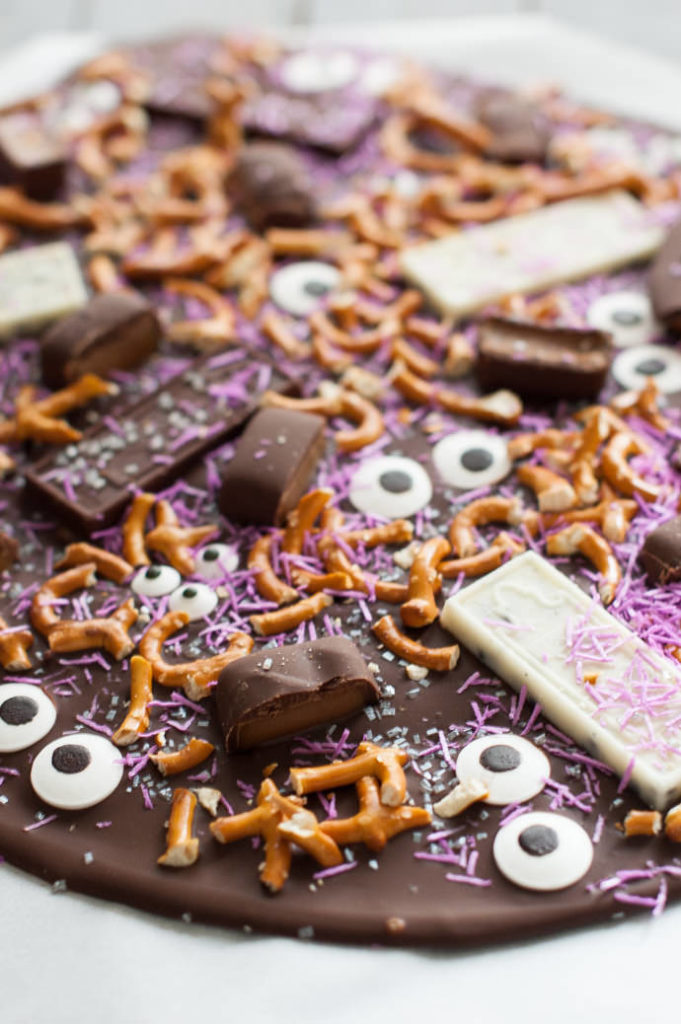 Candy Corn Cupcakes: Candy Corn, do you love it or hate it? I personally love it so these cupcakes are right up my alley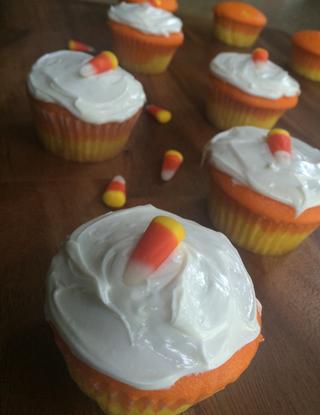 Pumpkin Sushi Balls: I was blown away by how creative these were! "Make your Halloween party extra special with this adorably spooky sushi, made with smoked salmon and crunchy cucumber. Not only are these treats super easy, but they're also dairy-free, so watch these disappear from the dinner table scarily fast!"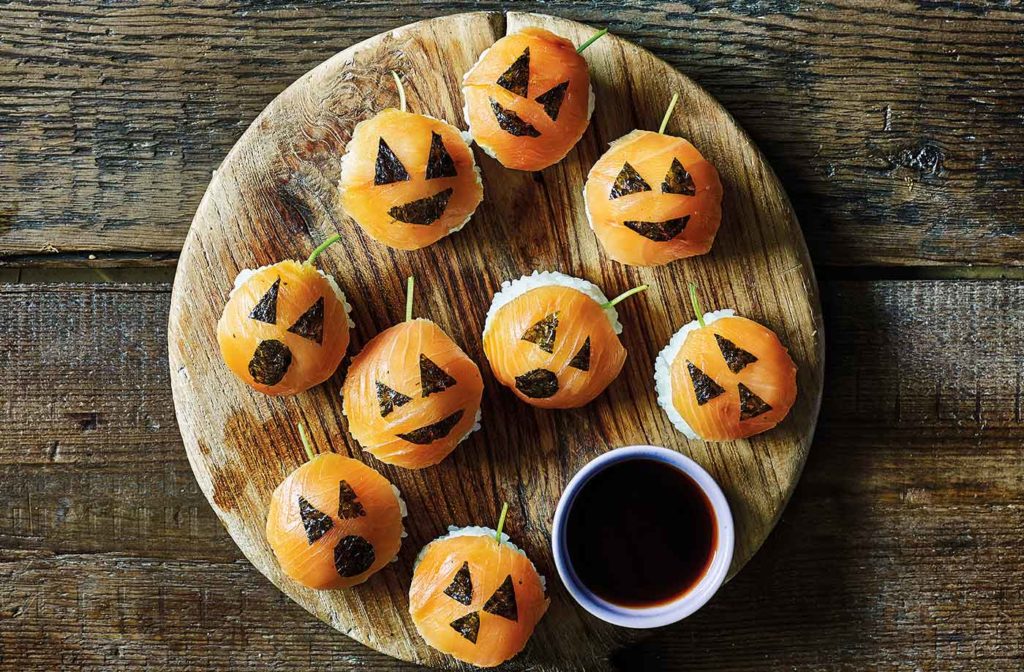 Severed Hand Pies: Only thing I like more than Halloween is puns, and this "finger food" hits the spot for both things! They look so gruesome yet tasty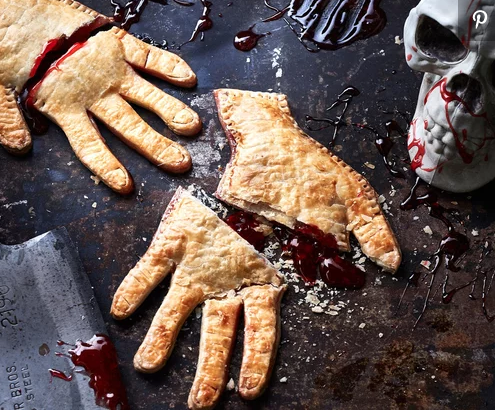 Chocolate Covered Apple Kabobs: Instead of bobbing for apples, why not try "ka-bobbing" for apples instead. A healthy and fun treat for Halloween that's sure to keep everyone entertained.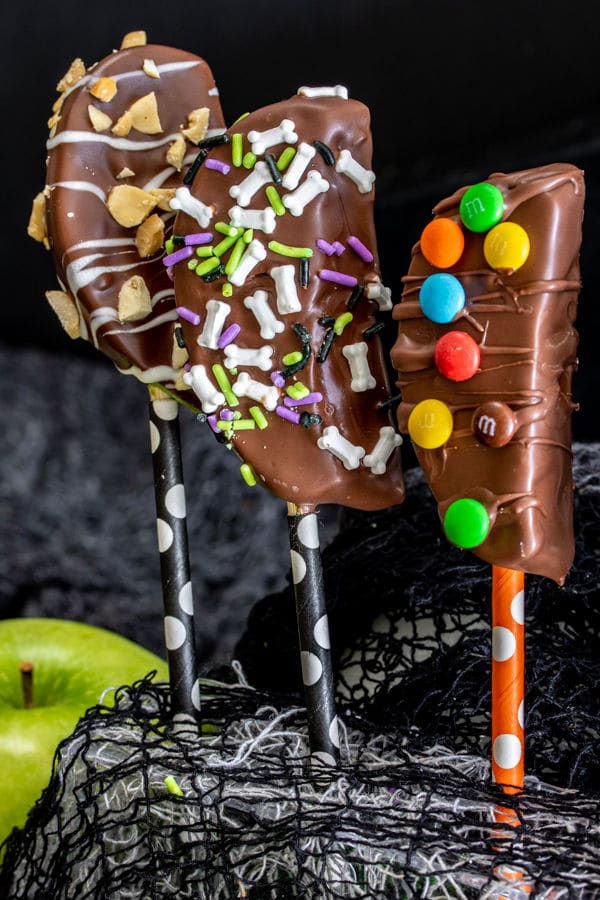 Sausage Head Charcuterie Board: For a more grown up treat, try this hyper realizstic sausage head charcuterie board. Play up the appetizer more by dramatically stabbing a knife into it with some "blood" around"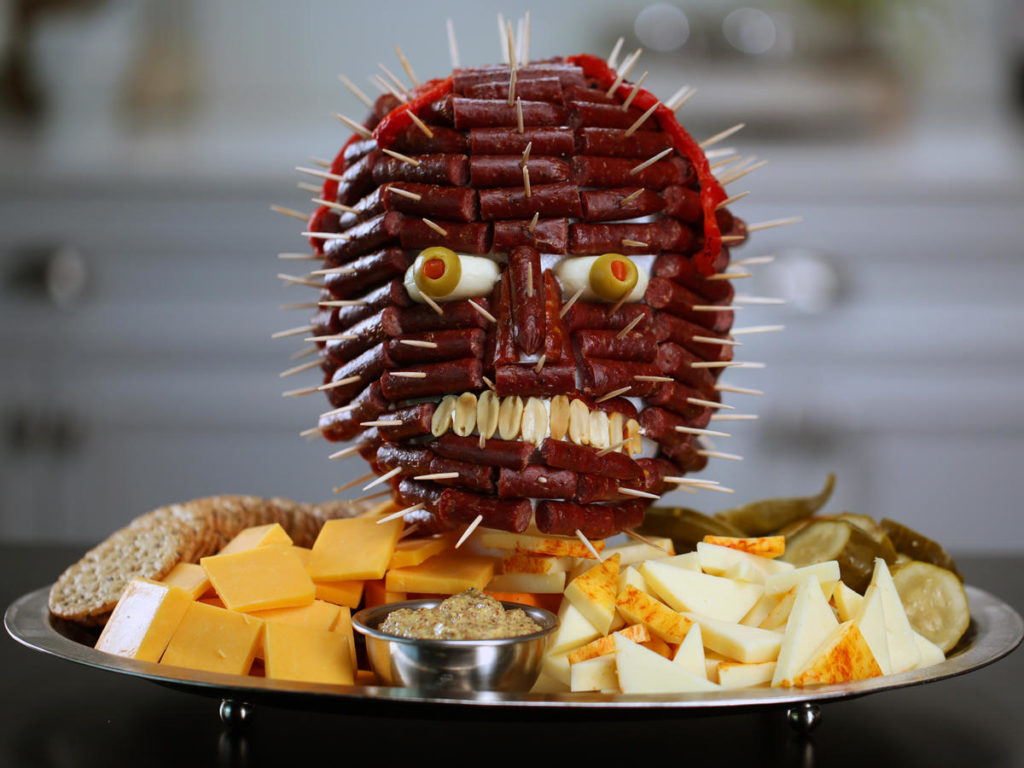 Halloween Deviled Eggs: Easy to make and to eat! Add food coloring to the yolks to make them even scarier!