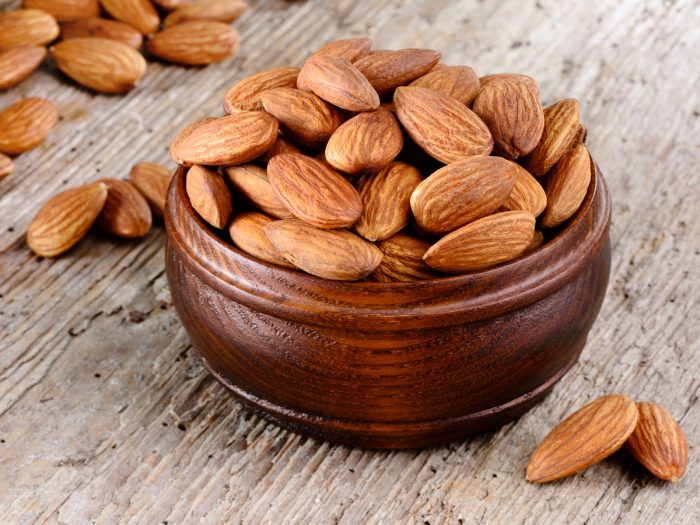 Almonds
The fruit of the almond tree, tree of the Mediterranean lands, has long been part of the everyday cooking all over the world. This small snack fits in many gourmet recipes, salty or sweet.
An almond weighs between 1 and 1.5 grams on average. The fruit is of a beautiful milky color and exhales a delicate perfume. Its flavor is slightly sweet. With a high energy intake, the almond is a fruit rich in lipids. It also provides fiber and vitamin E, excellent for the functioning of the cardiovascular system. The almond is consumed in different forms: fresh, flaked, powdered, etc. Its taste goes well with salty recipes and desserts, to which it brings its tasty touch. The almond blossoms under the benevolent climate of southern Europe. The local orchard is still small but tends to develop.
Season: in September and October for fresh almonds. Dry almonds are available all year round.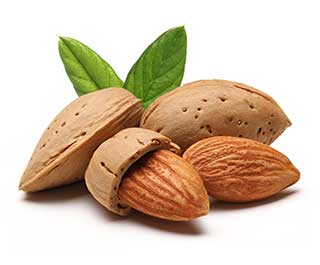 A delicate and fragile tree, the almond grows only in the dry, warm climate of the Mediterranean. Its flowering, sensitive to frost, prefers mild winters.
The fresh almond, still green, is harvested before complete ripening as early as June, over a short period. The rest of the production is picked in September.To select beautiful and good crunchy almonds, do not hesitate to take them between your fingers. Delicate when it is fresh, this fruit is perfectly preserved once dried, provided that one observes some precautions of use.
Buying tips
The fresh almond is sold in its hull. It must be firm and tender green. Dry almonds, when sold in bulk, must be hard and exhale a slight fragrance. If they smell rancid, go your way!
Storage tips
Sweet almonds are an ephemeral product, which remains less than 3 weeks on the stalls. Very fragile, the fruits also dry very quickly. They are kept in the ambient air for a few days.
Dry almonds are kept all year round. Just be sure to store them away from light to prevent rancidity. Almond does not support freezing.
Toasted or cooked, the almond lends itself to all types of recipes, salty or sweet, simple or elaborate. Here are some ideas to give all your dishes an incomparable flavor!If your almonds are still under a shell, a simple nutcracker will suffice to overcome it. The small skin that covers the fruit is easily removed with the fingers.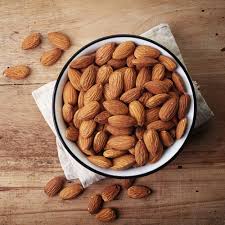 Cooking tips
To make some roasted almonds to accompany your recipes, pass them under the grill, dry, until coloring. Do not move too far from the oven, they brown very quickly!
If you are amateur of gourmet vegetarian milk and vitamins, use a mortar and pestle to reduce the almonds mashed. Add them to the boiling vanilla milk and cook for 30 minutes.
The almond goes very well with all kinds of dishes. Some surprising associations are particularly delicious. Mingle some raw almonds:
with blue-veined cheeses,
with a hot coffee.
Try some crunchy toasted almonds with:
meat, eggs or fish,
some salad,
vegetables, green beans, courgette, broccoli,
white cheese,
vanilla ice cream,
apricot compotes, peachNutrition and benefits
The almond can be found all the year round with ease. And when we know this little pleasure is a source of well-being, you can indulge in it without complex! Its magnesium and more than 50% of fatty acids make it an ally of your form. Do not hesitate to nibble one or two daily, especially if you are sporty!
Note that consumed fresh, the almond contains a little more water for a lower fat content.